Python is a strong and extensively used programming language that has grown in popularity among developers in various industries. Python developers are in high demand because of their versatility, ease of use, and extensive ecosystem of libraries and frameworks. This blog looks at some of the most popular Python career paths and discusses the skills and experience needed to succeed in each.
People proficient in Python have many employment options at their disposal, from entry-level jobs to more senior roles. Whether you are just starting in programming or looking to advance your skills, there is a Python-based employment that will suit your interests and aspirations.
What Career Paths are There With Python?
Below are some career paths you can select if you are a Python developer.
Data Analysts
Data analysts and scientists work with massive datasets, produce visualisations, and develop predictive models using Python, a popular choice for data analysis and machine learning.
To manipulate, analyse, and visualise data, they employ libraries like NumPy, Pandas, Matplotlib, and Scikit-learn. They also use machine learning tools like TensorFlow, Keras, and PyTorch to create and train their models. They must also be well-versed in statistics and possess business sense to make data-based decisions.
You can work as a scientist or data analyst if this interests you.
Product Managers
Product managers have a crucial duty to play when it comes to assisting organisations in comprehending the industry and why developing one product will be superior to developing another. They conduct market research, look for new features relevant to a specific product or category, and support the development of particular goods using data. They focus a lot of their efforts on data. Because of this, most businesses nowadays are looking for product managers proficient in Python.
Cyber Security Expert
Professionals in the field of cybersecurity frequently use Python to assess and defend against online threats. In addition, developers in this sector use Python to create and train models for natural language processing and other AI applications. As a result, Python is a popular language for building AI and NLP models. DevOps professionals also use Python to automate software testing and deployment.
Machine Learning Engineer
Machine Learning Engineers use Python to construct and train models for things like natural language processing and computer vision, while Research Scientists are primarily engaged in scientific research. Python is another excellent tool for this purpose, and it is used to analyse and visualise data in domains such as physics and bioinformatics.
Database Administrator
If you're more interested in the backend and databases, consider becoming a Database Administrator. Python is frequently used for database administration and management, and many businesses utilise it to administer and maintain their databases. So it's undoubtedly a popular career path.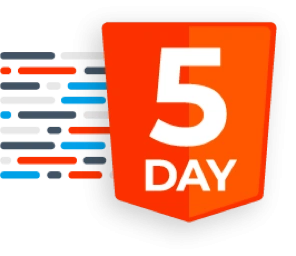 Next course: Monday, the 2nd of October
Free coding course
Learn the basics of HTML, CSS & JavaScript to discover if coding is the career path for you.
What Opportunities can Learning Python Bring?
Learning Python can open up possibilities for people wishing to advance their careers or create businesses.
To begin, Python is a highly sought-after technology in the job market, with numerous opportunities for Python developers, data scientists, and other professionals in industries ranging from finance to healthcare to gaming to scientific research. These positions have a high-income potential and diverse responsibilities like developing web and mobile applications, analysing data, and automating tasks.
Second, individuals who study Python have access to freelance opportunities. As a Python developer, data analyst, or data scientist, you may launch your own business and accept tasks from clients worldwide thanks to the growth of freelancing platforms like Upwork, Freelancer, and Fiverr. This presents an opportunity for people who prefer working independently and have the freedom to select their tasks.
Thirdly, Python can be used to create desktop and mobile applications. You may also use Python to launch a startup or your own company. Python provides a wide choice of libraries and frameworks that may be used to construct online and mobile applications, which are in great demand due to the growth of the Internet.
Finally, Python can automate routine processes, allowing businesses and organisations to save time and resources. It can also be used for network and system administration and cybersecurity. Overall, learning Python can open up various prospects and be a valued talent in today's work market. You can take on more challenging positions in your current area and discover other job prospects.
Essential Skills for Python Developers
Python programmers should have a firm grasp of the language's fundamental ideas, including data types, control structures, and functions. They ought to be able to produce orderly, reusable code. Additionally, they should be well-versed in software development concepts like design patterns and object-oriented programming.
Python developers should also be skilled at using well-known libraries and frameworks, like Django, Flask, and Pyramid, for web development, as well as NumPy, Pandas, Matplotlib, and Scikit-learn for data analysis and manipulation. Additionally, they should be at ease dealing with databases, SQL, and version control systems like Git.
Additionally, Python developers should know algorithms and data structures and have hands-on debugging and performance improvement experience. Also, they should be knowledgeable about tools like Pytest and Pylint and have a solid understanding of software testing and debugging.
Python developers must be capable of delving into complex issues and finding solutions. Finally, Python developers should know the sector they operate in and the most recent trends and industry best practices. They should also be able to adjust to changing needs and technology and be open to learning new ones.
Considerations When Making Your Choice
When considering if Python should be the foundation of your career, you should consider several factors.
The first is the job market demand. Python is currently one of the most in-demand programming languages, with many applications in fields such as data science, machine learning, and web development.
Since Python is used by many businesses, both large and small, across numerous industries, learning Python can also greatly expand your career options. Also, this is worth considering that many learning resources are available online to learn Python.
Finally, one should remember that Python has a large and active community. This community means many resources are available for learning and improving your skills, including tutorials, documentation, and forums.
Download our free Salary Guide
Want to know what you could be earning as a software developer? Download our free comprehensive salary guide through the form at the bottom of this page.
Experience Software Development
If you're new to software development and want to learn some basic programming, register for our free 5 Day Coding Challenge. If you've already done the coding challenge, we do teach Python as part of our Full Stack Software Development Programme. Click here to find out more. If you want to learn more about how to use Python, check out this blog. Alternatively, if you're already learning it, then this cheat sheet might help. This blog could be one of many Python career paths steps in your working life. Good luck!