How Do I Start A Career In Software?
Tech offers a fulfilling career with great prospects but the industry is not good at explaining or presenting itself to the people it desperately needs. In this guide, we give you the tools to set yourself on a new path to success.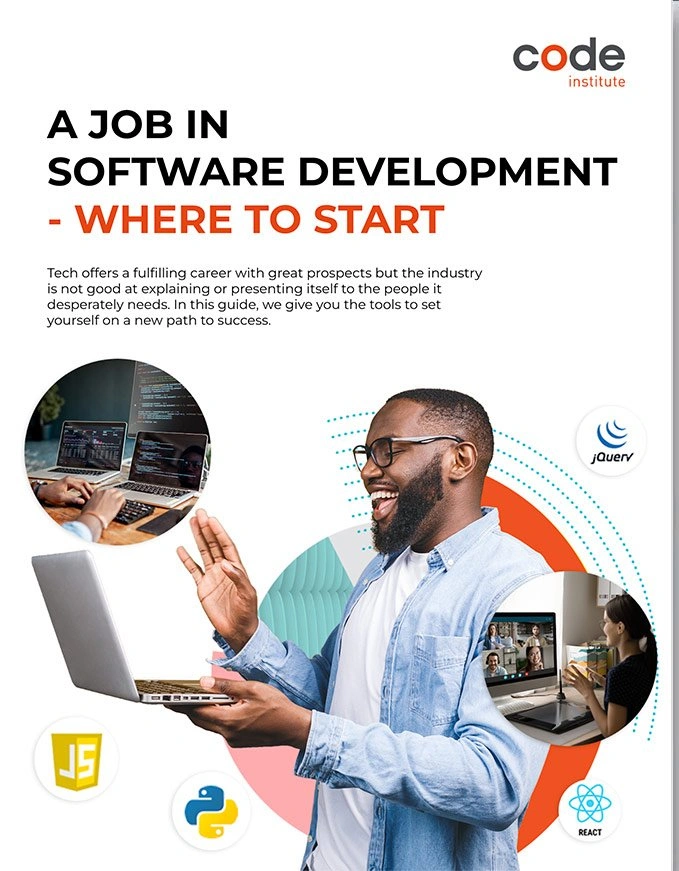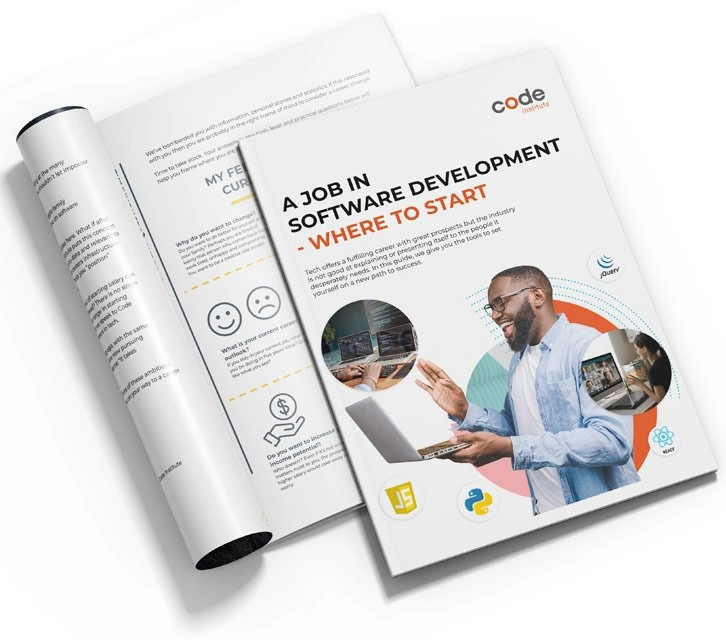 What We Cover
In This eBook…
We've asked our graduates to take us through their career change journey from coding beginners to senior positions.
Your Career Pathway
---
As a Full Stack Developer you will have the skills to advance your career quickly
£35K
Average starting salary
Types of Entry Level Roles
Tech/Dev Support
Jnr Fullstack Developer
Q/A Tester
Front End Developer
£55K
Average salary with 3-5 years experience
Types of Mid-Senior Roles
Full Stack Developer
Python Developer
.net Developer
Senior Technical Support
+£70K
With +5 years experience
Types of Senior Roles
Senior Software Developer
Software Developer Manager
Data Analyst
IT Architect
Our Partnership With Google
---
Code Institute has been supporting our apprenticeship programs to develop new coders and particularly have been a great partner and source of a more diverse technical talent pool.

I recommend this course to everyone who would like to make their first step towards a career in programming. My background is psychology, and I had nothing to do with coding, or anything technical for that matter, before I started the Full-Stack Software Developer course part-time in August 2019. In April 2020, I was offered a 2-year apprenticeship at one of the tech giants! I knew about this opportunity from Jane, the Director of Employer Engagement at Code Institute. If it was not for her, I probably would not feel confident enough to even apply.
More eBooks
---
What could you earn as a software developer?
In Code Institute's latest eBook, we look at changing careers to software development and the potential salaries that you could earn as a software developer.