Career Consultation Webinar
This is an opportunity to hear about the work that Code Institute's Director of Employer Engagement, Jane Gormley and her team is doing every day to help our graduates land their first jobs in the tech industry. Discover more about our 1000+ international hiring partners and the dedicated 1:1 career support that each student receives.
If you're an existing student please get in touch with the Careers team on Slack or Student Care and we can arrange a 1:1 to discuss your needs.
Friday, the 8th of December, 12:00 – 12:45 UTC+1
Online Registration Required
Speakers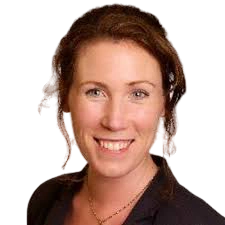 Jane Gormley
Director of Employment Engagement
Jane is Code Institute's Director of Employment Engagement and has a huge amount of experience in helping people make the transition from student to developer. Jane is building relationshps around the world to help our students change career.
Register for Event
Free 5 Step Coding Challenge
Have you the aptitude to become a coder? In this free introductory course you'll learn the basics of HTML, CSS, and JavaScript. More importantly – you'll find out if becoming a software developer is the next step for you.
Learn More