Get ready to land a job you'll love
We know the job hunt is the most challenging part of a career changer's journey. That is why we have created a career programme to give you a competitive advantage when securing a job.
98% of students who engage with careers services are employed in one year.

Reframe your story
We'll take a 1:1 deep dive and uncover the unique skills a hiring manager will love about you.
Access to tech circles
Meet industry hiring supremos at weekly recruitment events, masterclasses and hackathons.
Get the job!
28% of learners hit their career goal before graduating and 98% are hired within 1 year of qualifying.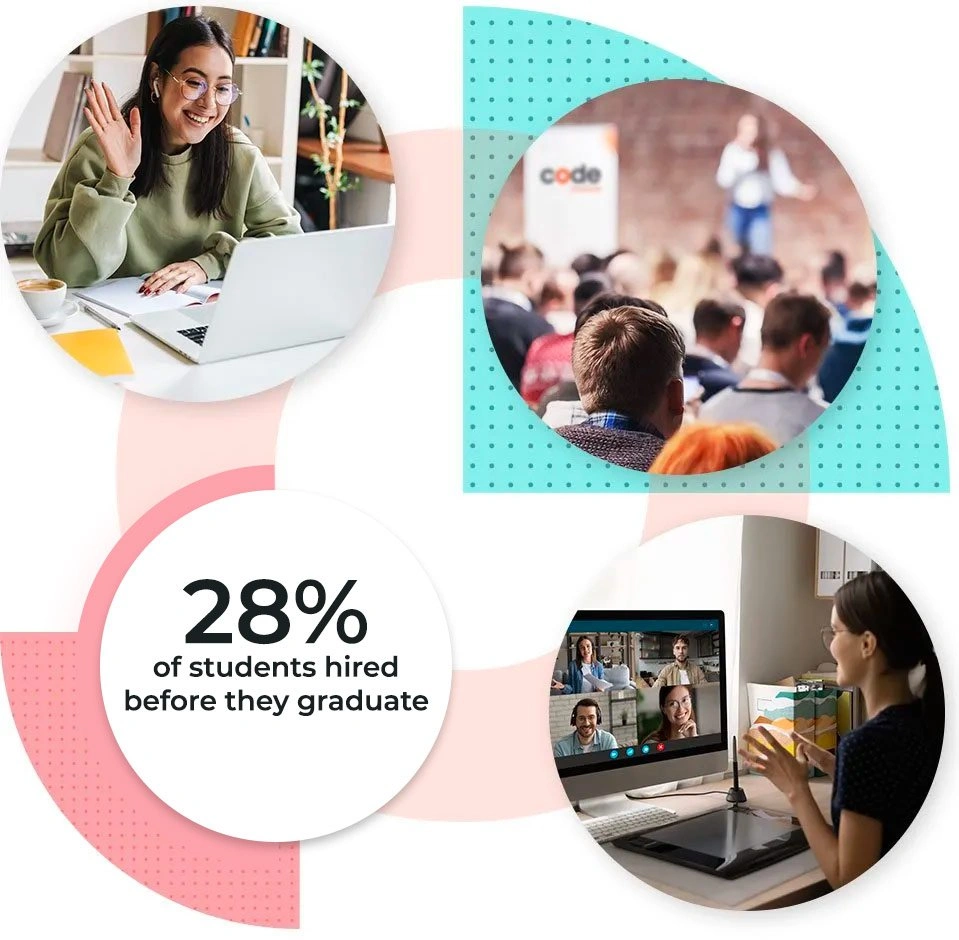 Land your dream job!
Our three-step careers accelerator helps you build your confidence, rub shoulders with employers, and tackle any interview and salary negotiations on your own.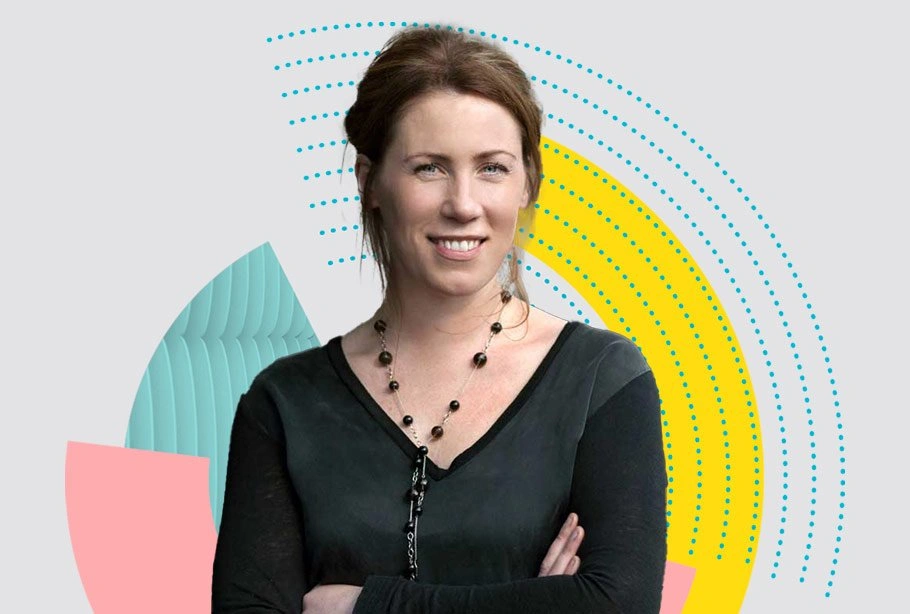 This Friday, 12:00 – 12:45 UTC+1
Career Consultation
Webinar
This is an opportunity to hear about the work that Code Institute's Director of Employer Engagement, Jane Gormley and her team is doing every day to help our graduates land their first jobs in the tech industry.
1000+ hiring partners employ our graduates
"Attracting and hiring Emerging Talent into META is a high priority and our partnership with Code Institute helps us to identify career changers who are commencing brilliant careers as developers. "
"Code Institute has been supporting our apprenticeship programs to develop new coders and particularly have been a great partner and source of a more diverse technical talent pool."
"We really value our partnership with Code Institute. We have gained, and continue to develop, our successful hires from this brilliant tech community. The team are brilliant to work with, and we always hire from the back of our recruitment events."
"Having hired some brilliant talent into our tech teams from the Code Institute Community, we are firm believers in the skill sets that career changers add to our team."
"Code Institute has been a great source for new software developers for our teams. We have participated in events, programs and profiling our site for Women in Tech hires."
98% Grad hire rate
---
Our Graduates are employed quicker – employment rate timeline
Employed before graduating
Employed 9 months or less
Employed 12 months or less
Our graduates get better jobs – most frequent job titles
80% of Grads reported their financial circumstances improved since graduating
Financial circumstances improved
Reported entry level salaries from grads
What could you earn as a software developer?
In Code Institute's latest eBook, we look at changing careers to software development and the potential salaries that you could earn as a software developer.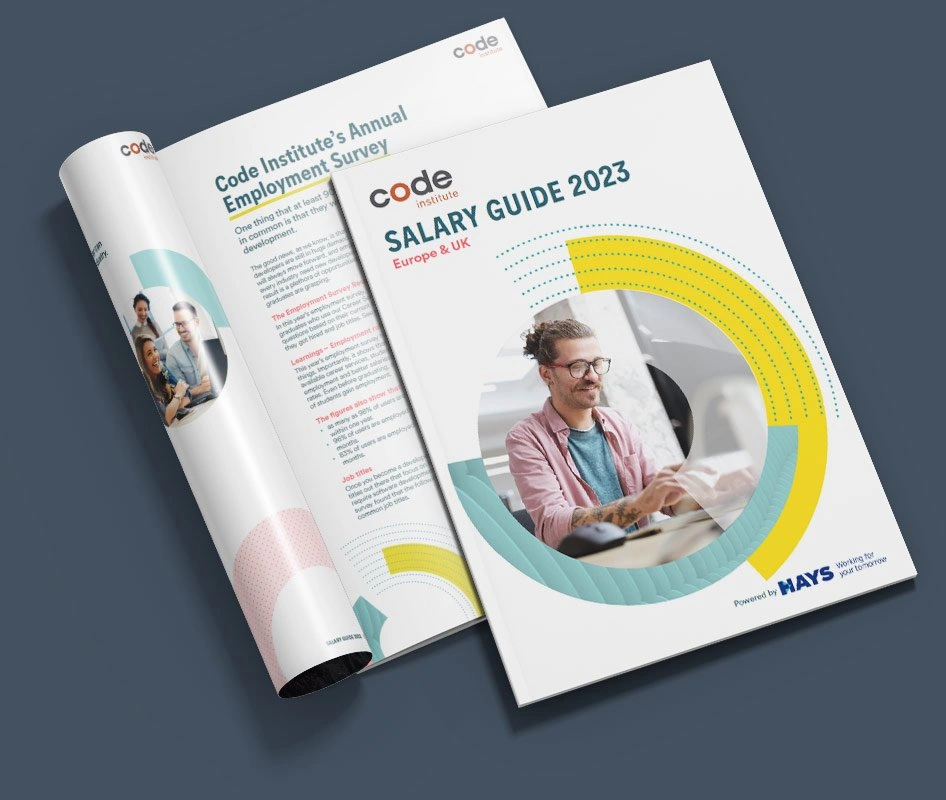 Meet your career transition team
---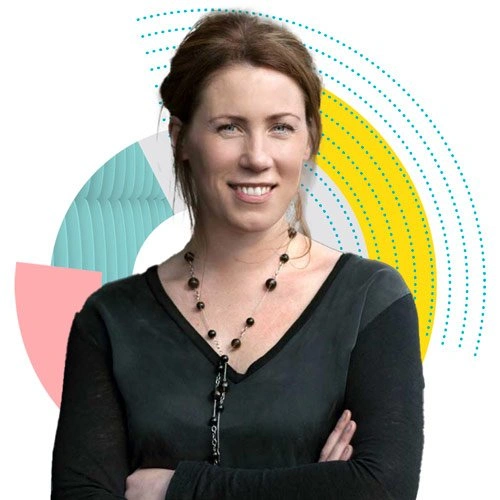 Jane Gormley
Jane heads up our Careers team and works really closely with global tech hiring partners. You'll get to know her well during the Masterclass series and recruitment events.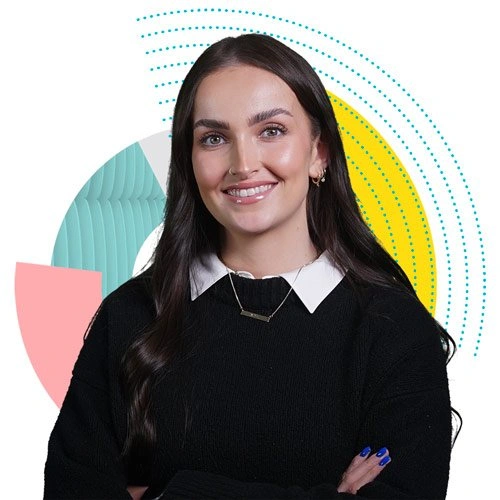 Megan Armstrong
Megan is our Careers Content Executive and is a qualified psychologist. Megan helps with building confidence for your career change.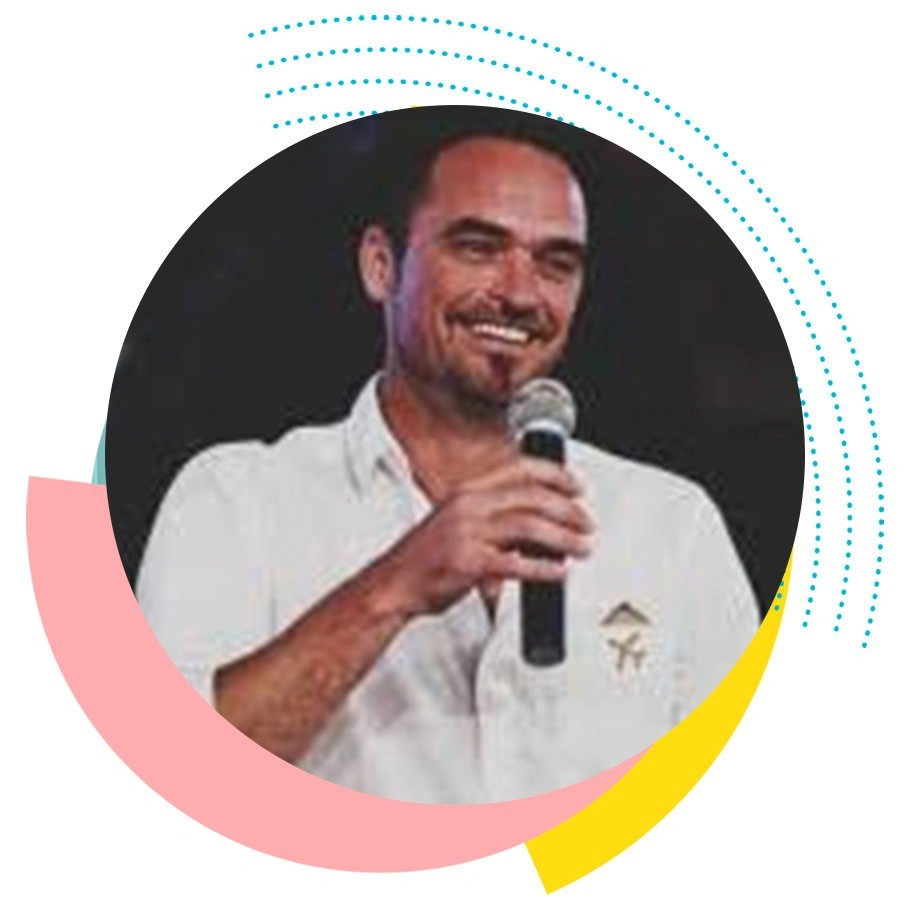 Jim Morel
Jim runs Community events and hackathons for our global, remote based SLACK community.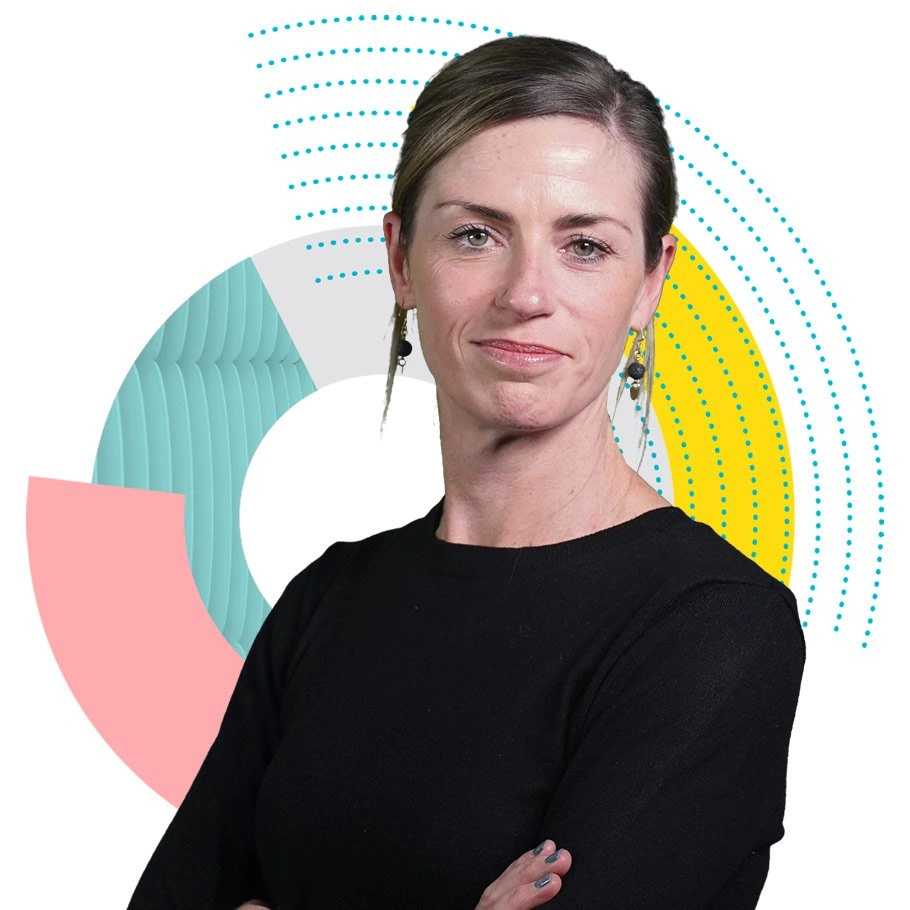 Jade Mcmeekin-Quinn
Jade runs our Careers 1:1 Coaching Sessions and will meet, guide, advise and provide feedback and insights to you.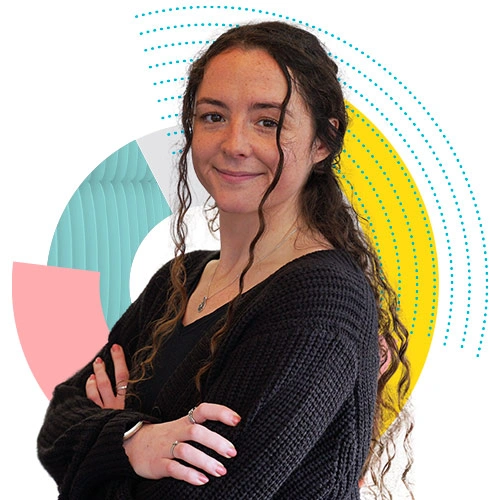 Robyn de Brún
Robyn is a Career Coaching Executive with over 8 years experience in Employability Coaching and IT Recruitment.
Benefits of our careers accelerator programme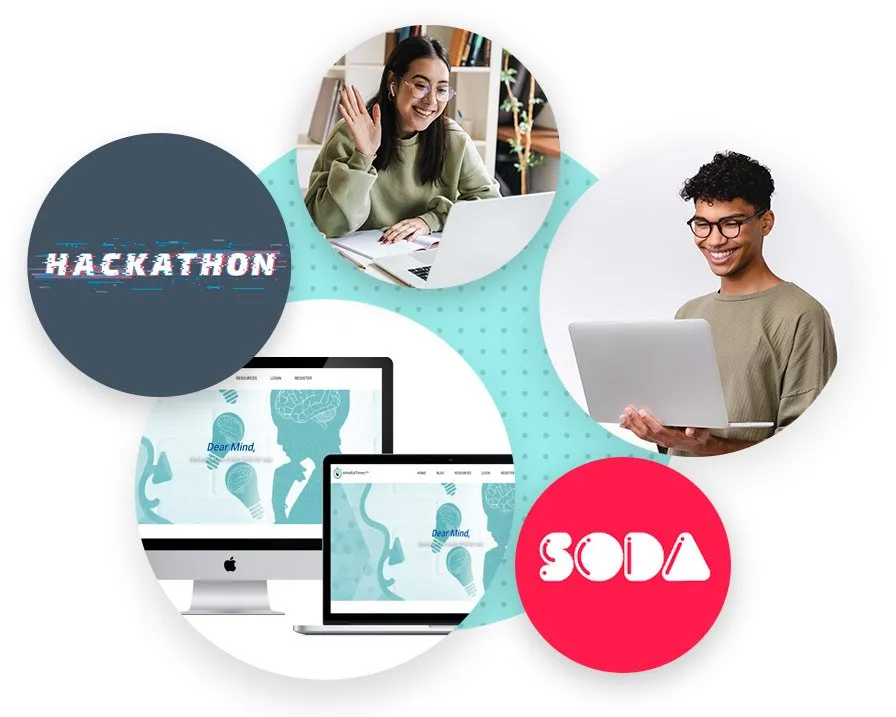 Our academic partnerships
---
We've partnered with Trust In Soda, a forward-thinking, next-generation digital recruitment agency, with international reach and unrivalled digital recruitment knowledge and expertise. This partnership puts our learners at the center of the action with unrivalled access to an extensive tech network, exclusive industry events and joining top industry teams for hackathons.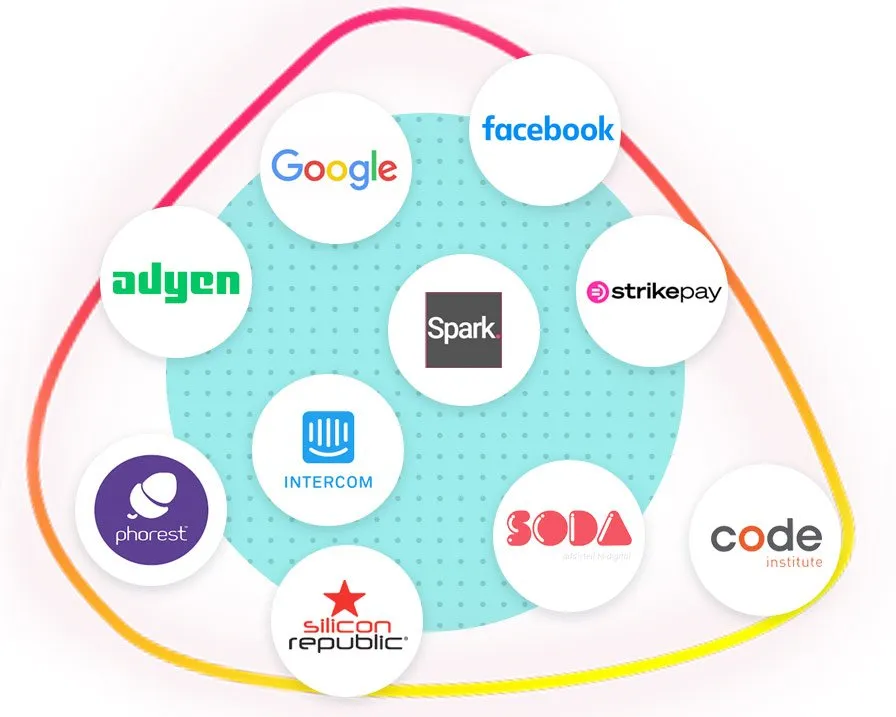 Elevate
---
An exclusive ticket to Elevate our invite-only online career fair. This is a fantastic opportunity to build your profile, showcase your skills, attend seminars, get the inside track on hiring practice and meet employers in a relaxed atmosphere. With over 600 hiring partners attending – many of our alumni have met their career match at Elevate.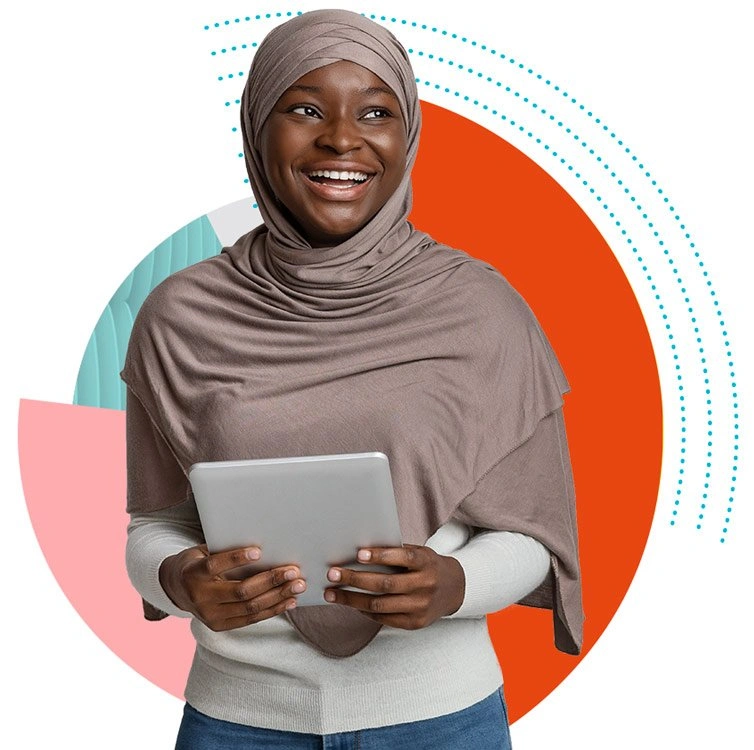 Code Institute Social Initiatives
---
Code Institute Social Initiatives funds and delivers training that gives refugees and underrepresented minorities access to a meaningful career in the tech sector.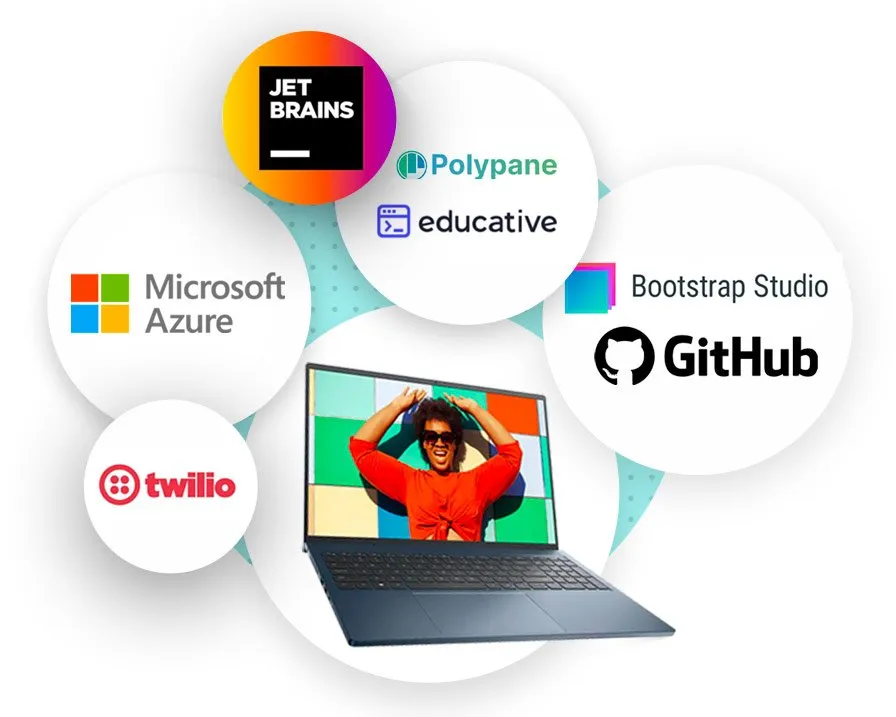 Exclusive Bonus Bundle
---
Career change is both exciting and daunting! We get you access to amazing partner discounts, bonus products, tech tools and events that will give you the distinct advantage in changing your career and excelling as a developer.
Career guide ebooks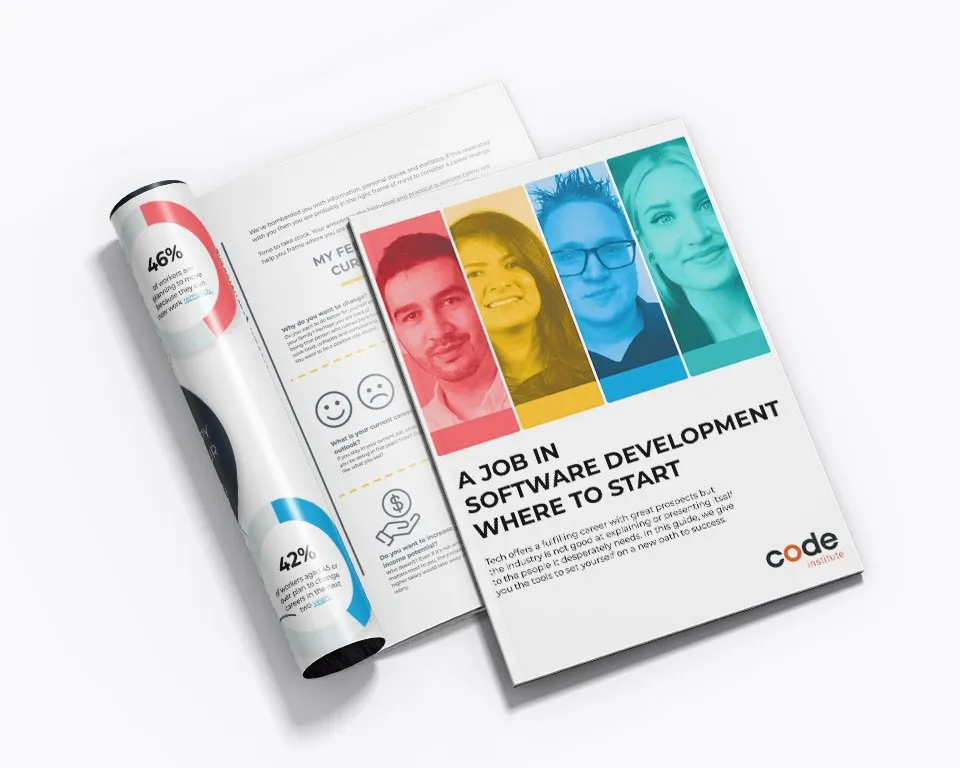 How Do I Start A Career In Software?
Tech offers a fulfilling career with great prospects but…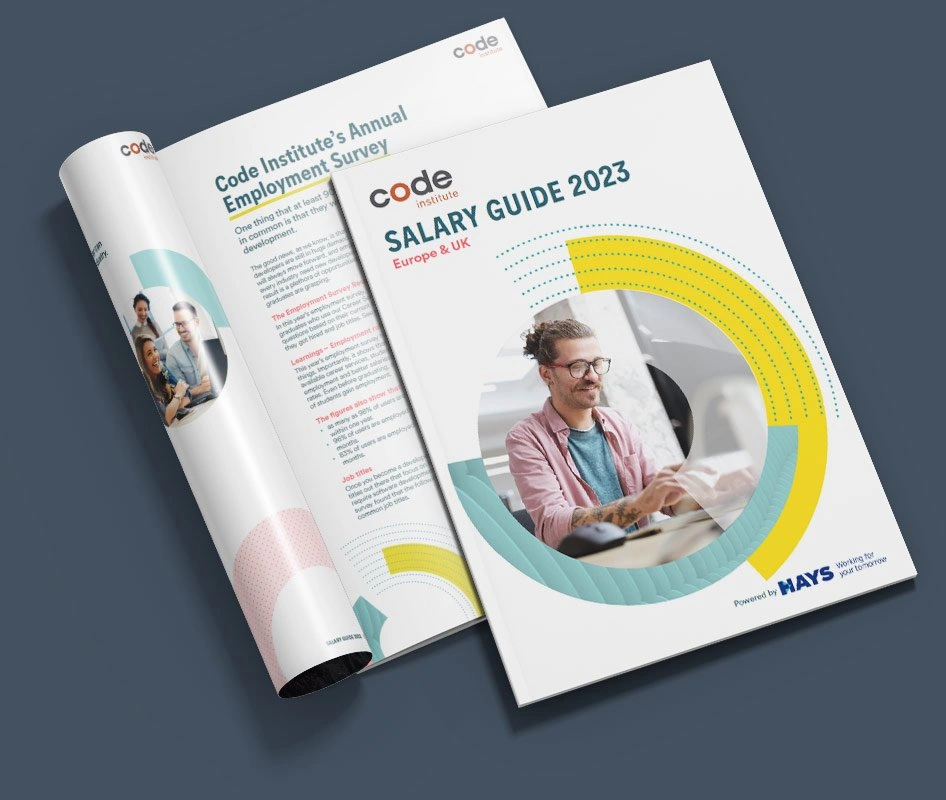 What could you earn as a software developer?
Download our latest ebook for free…
Frequently Asked Questions
---
How long can I access the Career Support?
Career Support is immediately on commencement and remains available to students even after they have graduated from the programme, and we continue to support our alumni throughout their coding careers.
Do I get immediate access to Career Support?
Yes. Your support kicks in from day one, with new students getting immediate access to the careers hub. Your first formal 1:1 meeting with your career consultant typically happens after you send in your second project.
When can I start applying for new roles?
Generally, we advise our students to get into their studies before applying for roles in software development. Ultimately, it's up to you, but we recommend waiting until you have completed the fourth portfolio project on our programme. Many of our students are hired in advance of graduation.
Will my skills appeal to employers in an AI-driven future?
Absolutely. At Code Institute, we ensure that your new skills align with the demands of an AI-driven future. Learning languages like Python, a linchpin in AI development, will not only make you highly attractive to employers but also position you as a valuable asset in a workforce increasingly focused on AI technologies. The practical skills you acquire will set you apart in a competitive job market where adaptability and expertise in emerging technologies are highly sought after. Your Code Institute education is designed to make you not just job-ready but highly desirable to employers shaping the future of tech.
I have never worked in coding before. How am I going to demonstrate experience in an interview?
First, it's essential to realise that your non-coding skills can be just as important as your coding skills. Employers are looking for well-rounded people with experience in areas such as communication, leadership and more. Regarding your technical skills, the portfolio of projects that you complete with Code Institute will become very important, as these, along with your GitHub profile, show off your abilities. When you are a student on our programme, our Careers team is in place to help guide you on this journey. They will talk to you about best-practice for your CV, interviews, and more.
How do I meet employers and hiring partners?
As part of our career programme, we strive to introduce our students to numerous employers and hiring partners. We host weekly recruitment webinars, hackathons and events with our employment partners, and the aim is to introduce you to the people that are hiring and looking for people just like you. In addition, we share new roles daily on our internal channels.
What do hackathons involve?
Hackathons are a fantastic chance for our students to collaborate. They occur regularly and involve each group building web solutions around particular topics. This usually includes websites, design, landing pages, etc. It is an amazing way to learn and see what it's like to work as a developer. In addition, it will expose you to collaborative working environments.
When can I start doing hackathons?
Hackathons happen regularly in Code Institute. They occur approximately ten to twelve times per annum. You can be part of a team as soon as you join the program.
What is covered in the Careers Masterclass Series?
Our Masterclasses cover ten separate topics designed to teach you about different areas of changing careers. Masterclasses will cover areas such as; CV building, LinkedIn, Interviews, Technical interviews, Presenting yourself as a potential employee, etc.
Can I hear from people who have completed the course and been employed?
Yes! The Career Team runs monthly alumni seminars that give students a chance to connect with Code Institute alumni and hear about their new careers post-graduation. Another way to engage with alumni is through the Code Institute Slack channels. It's a really active and friendly community.
I don't live in a big city, does that matter?
As the world is more open now than ever to remote working, opportunities have grown exponentially for people no longer based in cities or towns. In software development, the main requirements are having the skills to code, good & stable internet, and being willing to put in the hard graft.
Even before the pandemic, software development was a more accepted role for remote staff. While some companies will require people to work from a city-based office, the popularity of remote working is now bigger than ever.
What is the starting salary for a junior developer?
This varies from country to country. Junior developers are traditionally well-paid globally. See this blog to get an idea of reported salaries in various regions. Please note that these are reported average salaries, and they will vary from employer to employer. A lot is also dependent on how you put yourself forward as a candidate for a role and salary discussions.
Do you have experience helping people who have never worked in tech before?
Yes. The vast majority of our graduates and students are career changers.
Will someone review my CV etc., before I start making applications?
Yes. This service is available to all our students through their Code Institute career coaches. We find that your CV is incredibly important, which is why we also cover them through masterclasses, meetings and other forms of content. In addition, there is a formal 1:1 arranged to include this review.
Will Careers Support help me build a tech network?
Yes. That is one of the aims of the Careers Team. It is ultimately you who builds your network. We will make the opportunities available to you, introduce industry professionals and show you best practice procedures to build your network.
Can I access help with interviewing?
Yes, our career coaches can help you with this. We also cover interviews in our masterclasses and other content available to you. We can also arrange 1:1s for specific pre-interview prep sessions.