Careers at Code Institute
Code Institute has been a Deloitte Technology Fast 50 Awards winner for the past three years. Alongside this, we are Europe's largest provider of tech graduates. Our mission is to make career change a reality by delivering the digital skills to transform careers. We are a team of over 100 staff. We take our work seriously and enjoy having lots of fun.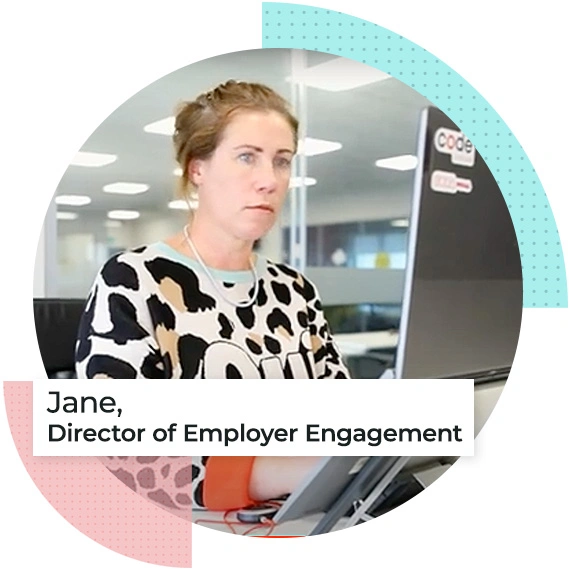 Our culture
We have a passionate and dynamic team that is constantly growing. Our team members are adaptable and innovative, often collaborating across departments to maximise our resources. This collaborative environment has fostered a fantastic workplace for Code Institute staff.
Our headquarters is situated in Blackrock Business Park, Dublin, Ireland, and our offices are welcoming, stylish, and easily accessible.
In addition, we provide flexible remote work opportunities and organise regular virtual and in-person gatherings.
We offer
Competitive salaries.
Hybrid and flexible working.
Free access to our premium courses.
Employee Assistance Program.
Study assistance.
Upskilling and new qualification opportunities.
Bike to work scheme.
Social events and activities.
Additional leave days at Christmas.
An exciting and rapidly growing Irish company.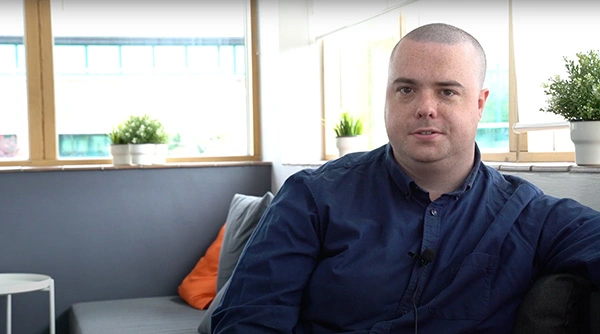 Learn to code
Of course, our university credit-rated programme is available to all members of the Code Institute team. Access to this programme means that you can learn software development just like our global student base. The added bonus for our team is that you work with the tutors and other support teams.
You also get access to our upcoming products and other learning tools that Code Institute offers.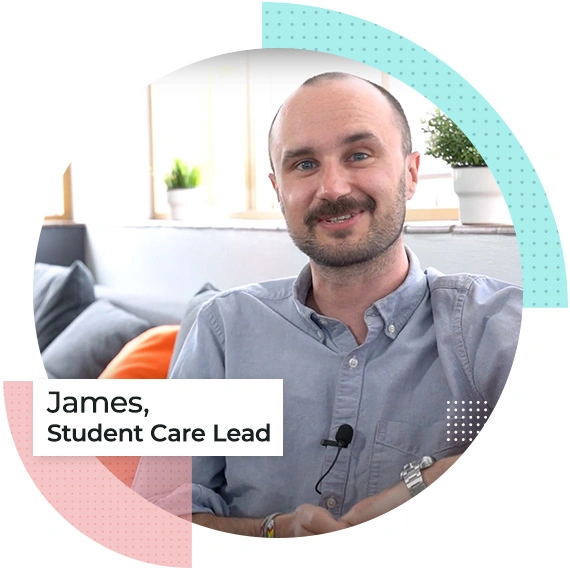 Flexible work
You don't need to be in an office or at a desk to have an impact. Our hybrid model lets your team decide where and how they work best. Code Institute believes its team can be just as creative and effective no matter where they work.
Our offices are top-class, and when you come in, you'll be welcomed by friendly staff, amazing office facilities, a pool table and a top-of-the-range coffee machine. Our office is spacious and incredibly comfortable to ensure you enjoy it when you come in.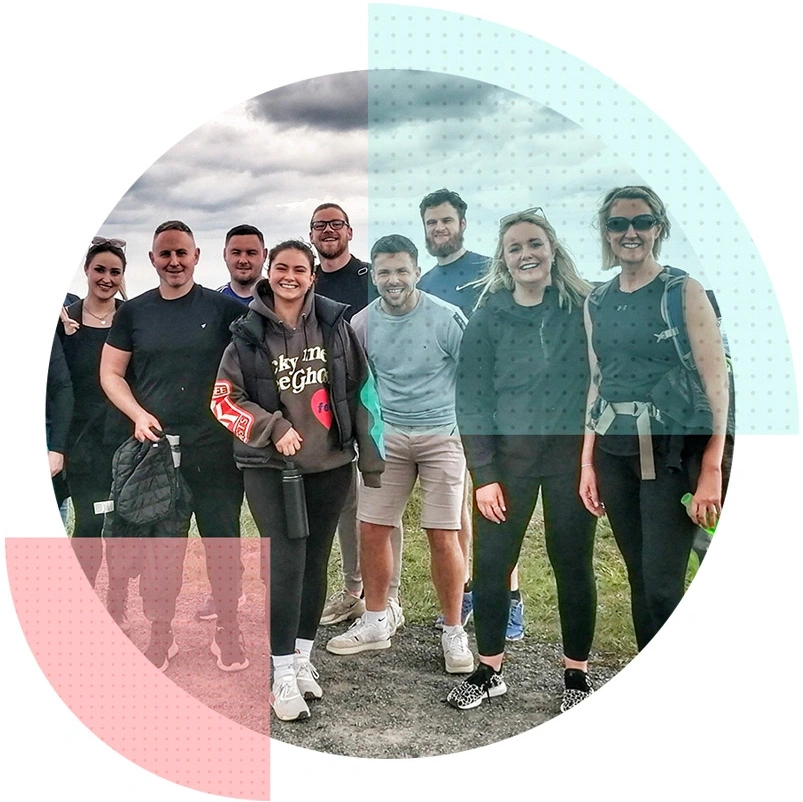 Fun Stuff
When you work with amazing, energetic people, having a good time is not hard. From hikes in the Dublin mountains to virtual water-cooler events, there's no shortage of fun stuff to get involved with.
Regular outings, events, and more ensure that the Code Institute team can regularly meet each other and socialise in a relaxed environment.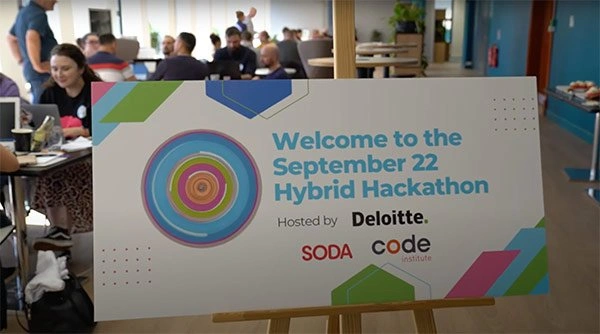 Hackathons
Like our students, our teams are invited to partake in Code Institute's regular hackathons, along with students, alums, tutors and more. These incredibly enjoyable and creative events allow our teams to practice and learn new coding abilities, but similarly, it gives our people a chance to interact directly with our student population. The great news is that we hold at least ten hackathons per year.
Open roles
Administrative Assistant German Speaking (m/w/d)
Code Institute
Are you a German native speaker? Are you interested in working remotely or in a hybrid model? Would you like to work for a scaling edTech company that helps people change their careers and lives? We are expanding our DACH operations and looking for someone to help craft the next part of our story. You will be a part of a progressive, friendly growth team based in Berlin or Dublin. 
Your responsibilities: 
Supporting our German Executive in case documentation, reporting and tracking, updating our databases, and translating materials; you will own the administrative duties.

Working with our students and the 

Arbeitsagenturen, to ensure application processes are done correctly and successfully.

Working with our finance department and the Arbeitsagentur to ensure the correct process is followed.

Working closely with Student Care teams to ensure the correct process & reporting are in place, as well as administer any changes or updates about enrolment and completion of the course.

Support liaising with partners and representing Code Institute in events in Germany (Jobmessen). 

Administer correspondence with our Dublin office.
What Skills You'll Need for this Job
Full professional proficiency in German (native speaker level) and fluency in English

Good communication skills (written and spoken)

Strong project management skills

Excellent administrative skills, with a high level of efficiency, accuracy and attention to detail

Ability to be flexible and work effectively as part of a team

A genuine interest in working with people (over the telephone or by e-mail)

Experience of up to 2 years in an administrative role 

BA Diploma 

Interest in gaining experience in the EdTech industry.
Interest in working with a global company that is expanding its operations.
Experience working with governmental institutions is a big plus.
What's on Offer
Full-time permanent position with a competitive salary package.
Office hours, Monday to Friday. No evenings or weekends! We're flexible about when and where you work once the core working hours are covered.
Free access to our courses.
Study Assistance
Remote work but you must be based in Berlin
Code Institute is an equal opportunities employer and prides itself on diversity and inclusivity across our staff and our student body alike.
Project Manager – Learning Content Delivery
Code Institute
Who we are
Code Institute is a global leader in delivering coding skills that help people switch to a career in software development. Demand for software developers is rapidly escalating as digitisation accelerates and hundreds of thousands of new roles open up every month. Our online programmes give learners a direct pathway into these careers. Code Institute has been a Deloitte Technology Fast 50 Awards winner for the past three years. We are Europe's largest provider of tech graduates and employ over 100 staff based in our Dublin Headquarters and around the world. We help people change their lives.
Why work here
Our blended learning approach is delivered through a combination of great content, expert tuition, mentoring, targeted learning supports and our proprietary learning analytics driving great student outcomes and employment rates of over 90% for our graduates.
As a Learning Content Delivery Manager, you will be responsible for coordinating the content development process across your instructional design team, technical writers, content developers, subject matter experts, QAs, graphic designers and LMS platform developers.
In this role, you will:
Plan, resource, and execute programme content development against an agreed product roadmap
Track and coordinate the content development process
Manage stakeholder communication and alignment.
Manage partnerships and collaborations relating to content development.
Manage risk across programme development.
Ensure that content quality delivers learning outcomes and an engaging learning experience.
Ensure compliance with any regulatory frameworks of the governing bodies that certify our learning.
Be skilled in Agile methodologies.
Work with product management to analyse a mix of student, tutor and partner feedback with learning analytics to monitor quality and build a continuous improvement culture.
Collaborate with cross-functional teams on go-to-market activities and product improvement activities.
Ensure that the right blend of in-house and contracted expertise delivers the best outcomes.
Drive continuous improvement across our learning content development processes.
About you:
3-5 years of programme delivery experience managing complex interdependencies across multiple concurrent projects.
Strong communication skills and experience in managing expectations across diverse stakeholder groups.
A calm, data-driven approach to problem-solving.
A track record of responding to life's unexpected surprises and managing resources to deliver on time and to expectations.
Either experience of delivering software development projects or learning development projects. Both would be just great!
What's in it for you:
Competitive salary
Life insurance
Free access to our courses
Hybrid working
Flexible working hours
Employee Assistance Program
Being part of an exciting Irish startup and contributing to the growth of the company
Emphasis on developing your skills and abilities
Code Institute is an equal opportunities employer and prides itself on diversity and inclusivity across our staff and our student body alike.
Student Care Advisor
Code Institute
We are looking for a Student Care Advisor to join our team for a 1-year contract (full-time basis) in Blackrock, Co Dublin. The successful candidate will join a fast-growing business and will be part of the Student Care team with the overarching goal of improving Code Institute students' engagement and satisfaction.
Responsibilities
Onboard new students onto the course and manage their details via a Customer-Relationship Management (CRM) system.
Monitor and maintain regular contact with every student on the program by phone, email, slack, or other methods to help students have the best possible student experience.
Rapidly respond to any issue raised by a student by email, phone, or slack to resolve their issue based on the company policy and keep the students satisfied.
Actively maintain and improve support procedures and related knowledge bases, improving Standard Operating Procedures if required.
Strive to get students engaged with the various forms of support that we provide.
Act as a mediator handling student issues with the other forms of support, while keeping both the student and Code Institute perspective in mind.
Keep records of student issues, collaborating with colleagues as needed and following up on issues until solved. Whenever relevant, strive to turn particular student issues into suggestions for improvements to the course or our procedures.
Work with and build relationships with other Code Institute departments and Code Institute partners, presenting as unified to the student body.
Maintain connections with graduates and support them in their job search.
Essential For the role
Third-level Degree or equivalent.
About 1 year of experience in an administrative role or in Student/Customer care involving phone, chat, and written interactions.
Excellent communication skills both written and spoken.
Passion for helping others.
Optimistic and can-do approach.
Interest in Coding or developing skills around this.
Technology or Saas experience is an advantage but not a prerequisite.
If this is you please let us know!
What's in it for you
Hybrid working
Flexible working hours
Free access to our courses
Study assistance
Employee Assistance Program
Life assurance
Upskilling and development opportunities
Code Institute is an equal opportunities employer and prides itself on diversity and inclusivity across our staff and our student body alike.
If you don't see anything that is a good fit at the moment, please contact us for a chat.