Community: Your Key To Career Change Success
Tips from students who have worn your shoes and from employers that want to hire you.
The stories in this eBook are from our students and graduates who have all been in your shoes. They tell us how Code Institute's community helped them on their journey.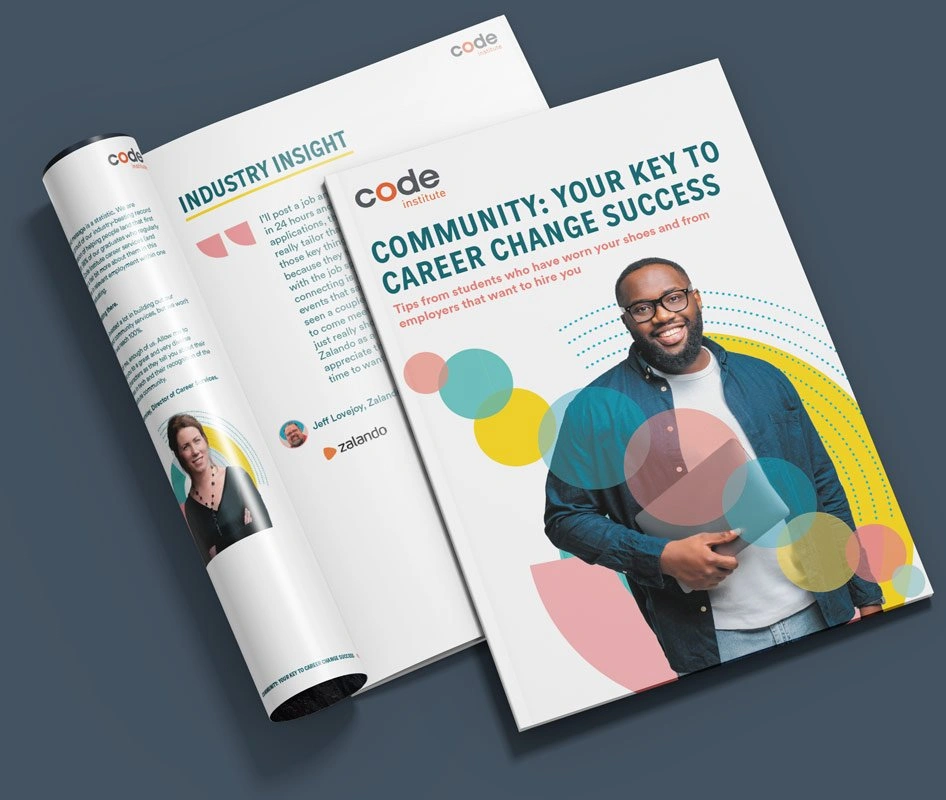 What's covered in this ebook…

The story of Code Institute is the story of our community. This wasn't clear to us at the beginning. When we sat down to design the diploma course, our focus was on providing career changers with the best possible grounding in software development.
However, as Code Institute developed, so too did our community. This eBook tells prospective students some of the amazing advantages of taking part in everything that goes with our community. Our community comprises thousands of people just like you. They're all in similar boats, and they don't hesitate to help people out.
The paper also includes tips that were offered to our community by prospective employers at our most recent Elevate careers fair event. This eBook includes input from our:
Why Choose Code Institute?
No
coding experience
required
Trusted by Employers
Only university
credit-rated online
coding bootcamp
98%
Career Service users
employed within one year
of graduation
Get Hired Faster
12-Month course duration
More eBooks
---
What could you earn as a software developer?
In Code Institute's latest eBook, we look at changing careers to software development and the potential salaries that you could earn as a software developer.