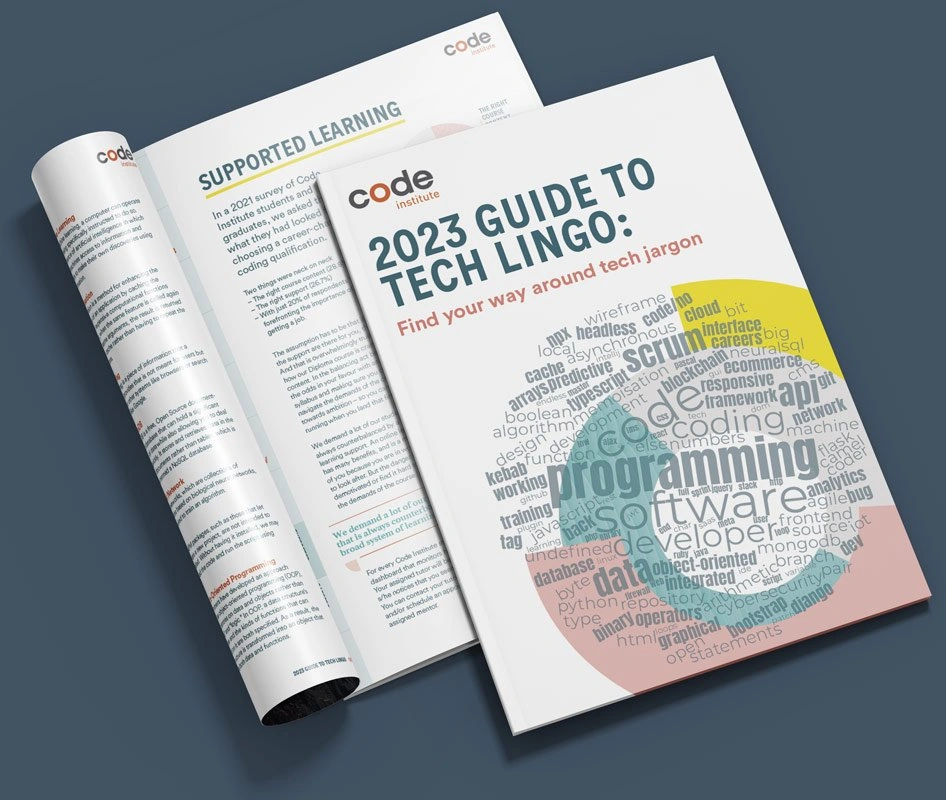 Guide to Tech Lingo – 2023. Find your way around tech jargon
This guide offers you the meanings behind some of today's most commonly-used tech terms and gives you insights into some of the lingo that is now in the parlance of hundreds of thousands of employers worldwide.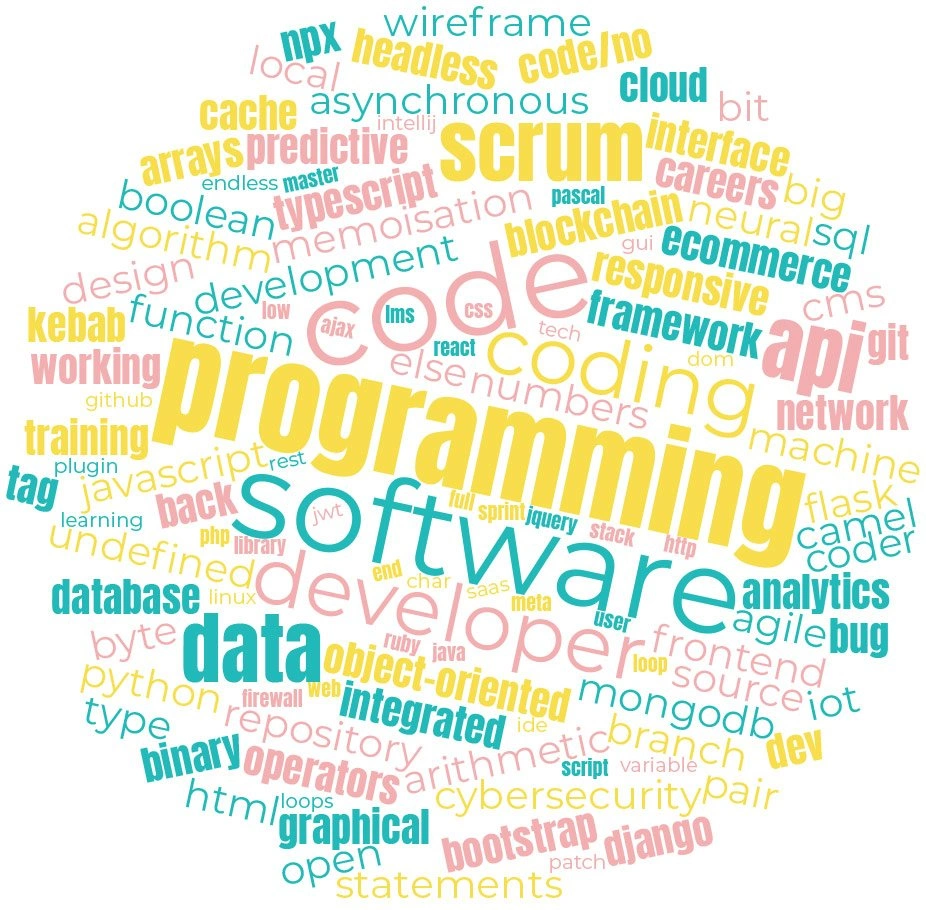 What We Cover
In This Guide…
"Software is eating the world" – this is how the founder of Netscape, one of the world's first popular web browsers, starts a famous essay on the tech industry's future.
---
The words seem sinister at first glance, yet when you think about them for a moment, they are clearly true, even obvious. There is hardly anything we do (or even say) that does not involve software; it won't be long before our fridges start chatting to us or when software is driving our cars rather than just telling us how to get to our destination.
---
We look at the A to Z of some of today's most common and exciting tech terms. From APIs to repositories, this eBook tech term guide has you covered.
Our Partnership With Google
---
Code Institute has been supporting our apprenticeship programs to develop new coders and particularly have been a great partner and source of a more diverse technical talent pool.

I recommend this course to everyone who would like to make their first step towards a career in programming. My background is psychology, and I had nothing to do with coding, or anything technical for that matter, before I started the Full-Stack Software Developer course part-time in August 2019. In April 2020, I was offered a 2-year apprenticeship at one of the tech giants! I knew about this opportunity from Jane, the Director of Employer Engagement at Code Institute. If it was not for her, I probably would not feel confident enough to even apply.
More eBooks
---
What could you earn as a software developer?
In Code Institute's latest eBook, we look at changing careers to software development and the potential salaries that you could earn as a software developer.