Further Education Delivering The
Missing Middle
The Missing Middle addresses the mismatch between qualifications and workforce requirements. Currently, the UK has an undersupply of graduates with skills-focused technical qualifications at level 4 and 5 where most opportunities exist in the digital sector. Further Education can deliver these skills now with the right qualification and content partnership.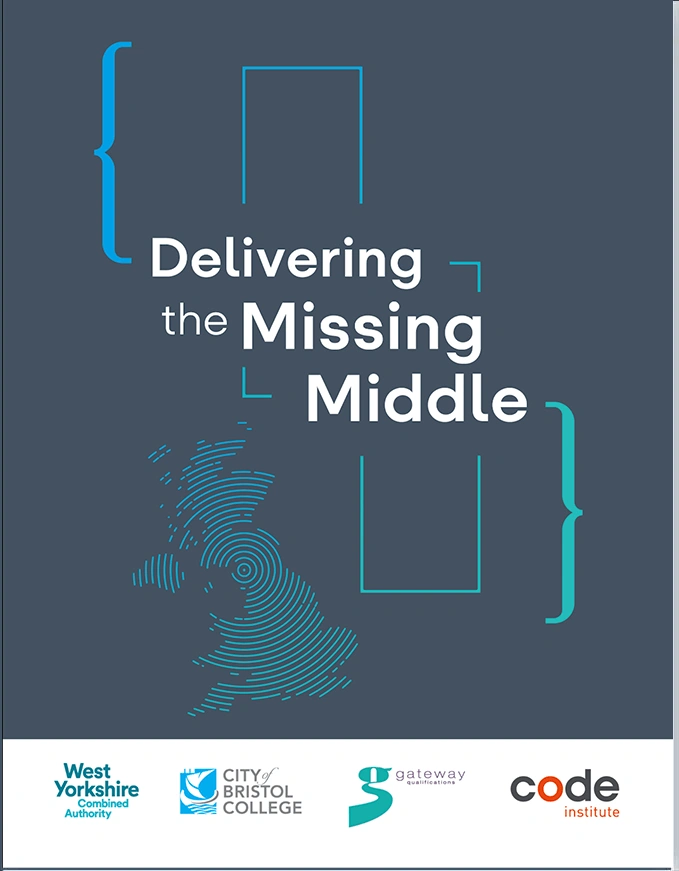 ---
Understanding the Missing Middle
The White Paper, Delivering the Missing Middle, a collaboration between Code Institute, City of Bristol Further Education College, Gateway Qualifications and West Yorkshire Combined Authority. It examines the implications of the government's Skills for Jobs White Paper and addresses the following challenges:
A ratio of 80:1 indicates the oversupply of graduates at 6+ compared to those gaining level 4 and 5 qualifications. This results in vastly over-educated but under-qualified graduates lacking the skills that employers need.
Digital skills are critical for the modern economy and tech jobs are sustainable, well paid and available in all sectors.
A technical qualification that can be completed in one-year and get grads into employment is critical.
Further Education colleges need to deliver these skills quickly – Code Institute and Gateway Qualifications provide the qualification, content and support to do that immediately.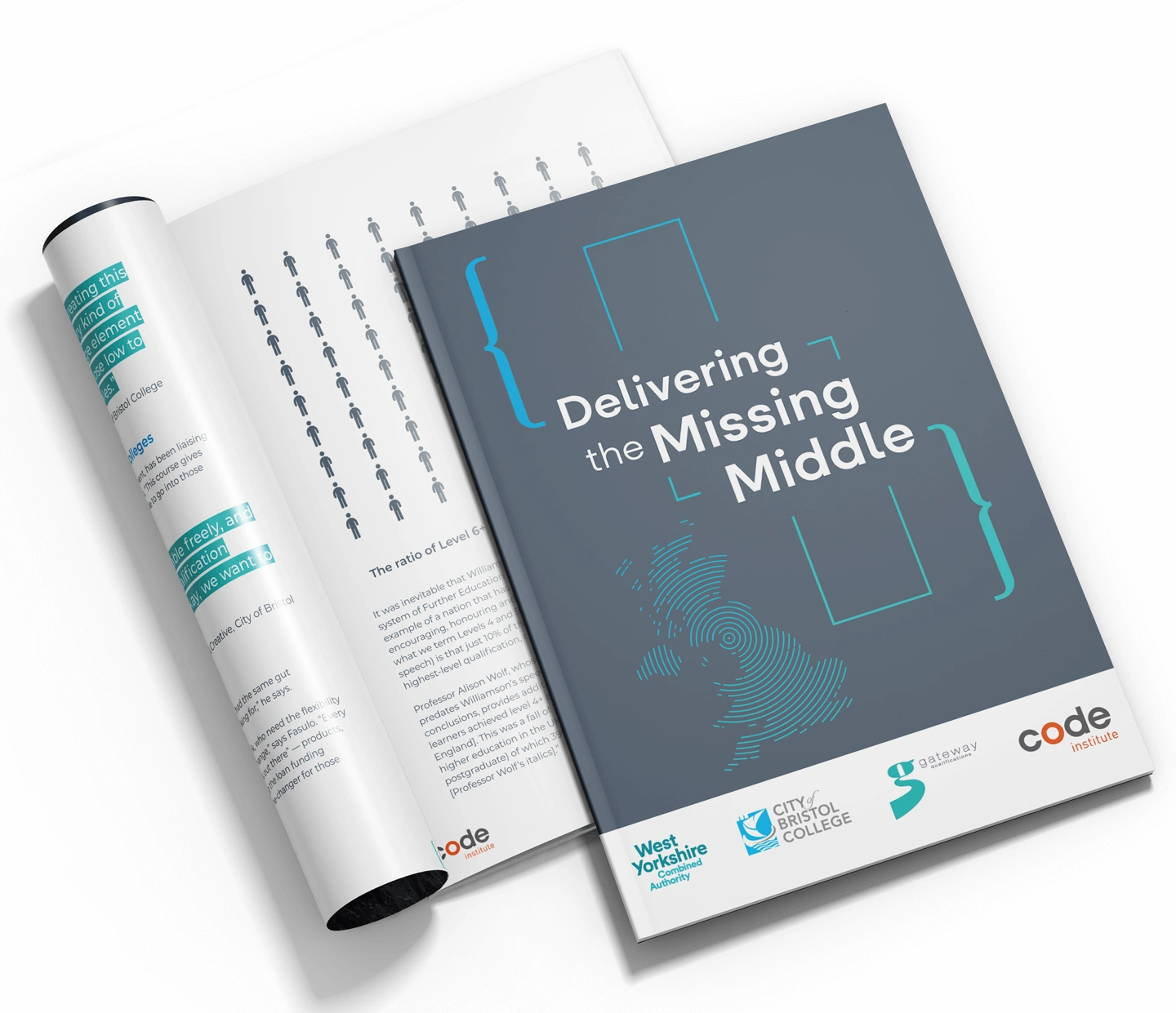 "We worked in collaboration with Code Institute to develop a regulated qualification that would upskill those already working in a website development role and also offer learners with no previous experience in programming a pathway to employment."
"For me, it's quite ludicrous, given the importance of coding and digital to the modern economy, that we don't have an education system that produces people with the right skills."
"The ability to get it off the ground now far outweighs the potential advantages of creating a qualification like this under our own steam, as the resources needed and the time frame involved in developing the platform would be very considerable."
"Colleges are deeply embedded in the local community, so they are key in bridging the digital divide and creating the skilled workforce local employers are looking for."



"What Code Institute has done in creating this learning path is to encapsulate every kind of behaviour, every skill and knowledge element that you will need to start out in those low to mid-level software development roles. If people can get their foot in the door, they can then really enhance their careers because they'll learn more while they do more."
"It's our job to open doors and we do that with weekly careers webinars where our hiring partners tell learners what the industry is looking for. This is a great opportunity for our students because these companies are recruiting directly."