Exclusive to
Code Institute Students
Career change is both exciting and daunting! We want to show you that we back your ambition with two promises that will give you a distinct advantage. Firstly, we'll support you on your career change journey and equip you with the most in-demand coding skills, software tools, and a special skills career pathway to get you there faster. Secondly, we give you exclusive access to an amazing MyCodeInstitute bonus bundle of tech tools, products and discounts from our partners.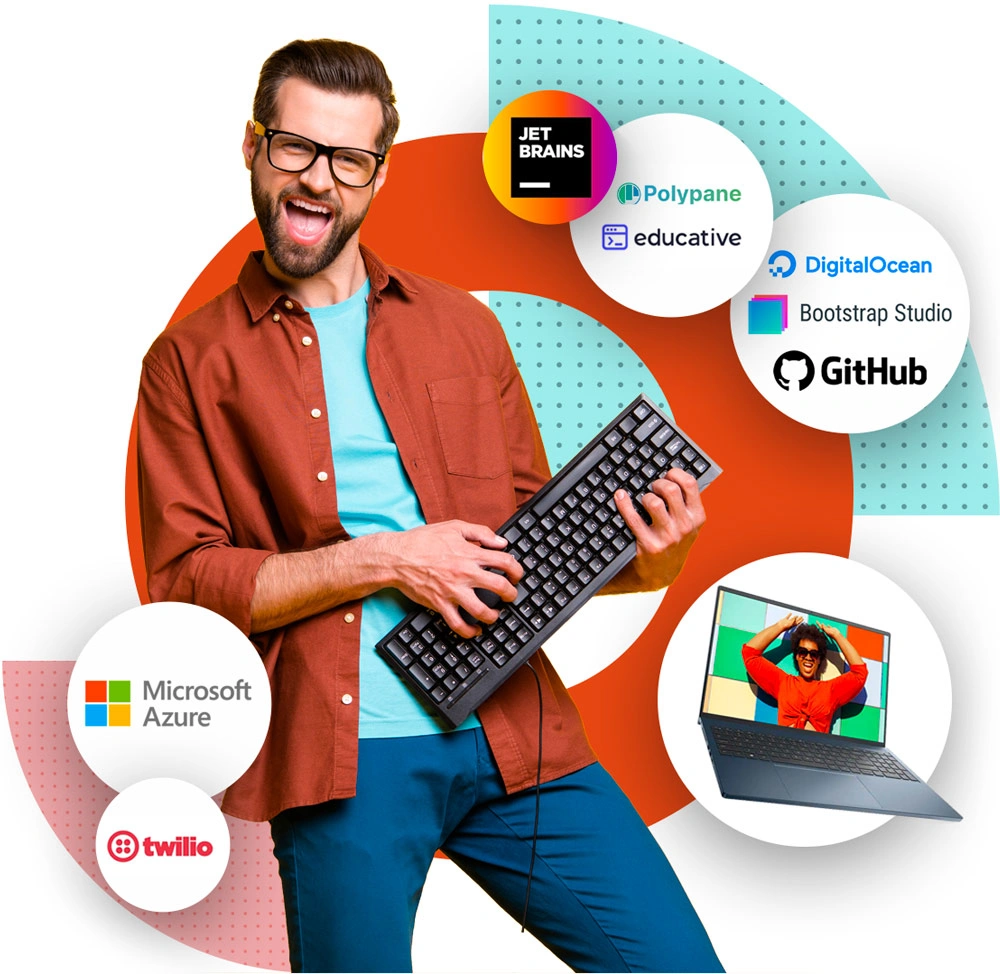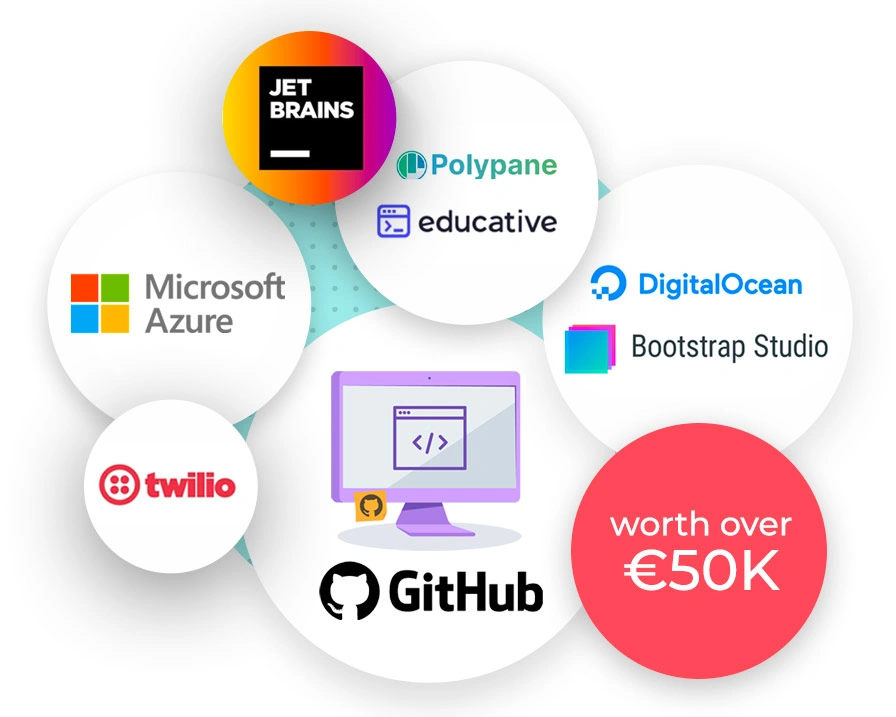 MyCodeInstitute Bonus Bundle
The cost of software tools can be prohibitive for most junior developers. So, Code Institute have partnered with Github to give you access to over €50K of software tools so you can learn to ship software like a pro. Want to know more? Read on.
Code Institute's Career Hub
Exclusive access to our Career Hub platform featuring every practical tool that you need to change careers. This is designed to build your confidence, your tech persona and give you access to open tech roles before they go to market. Learn more
28% of learners are hired while on the program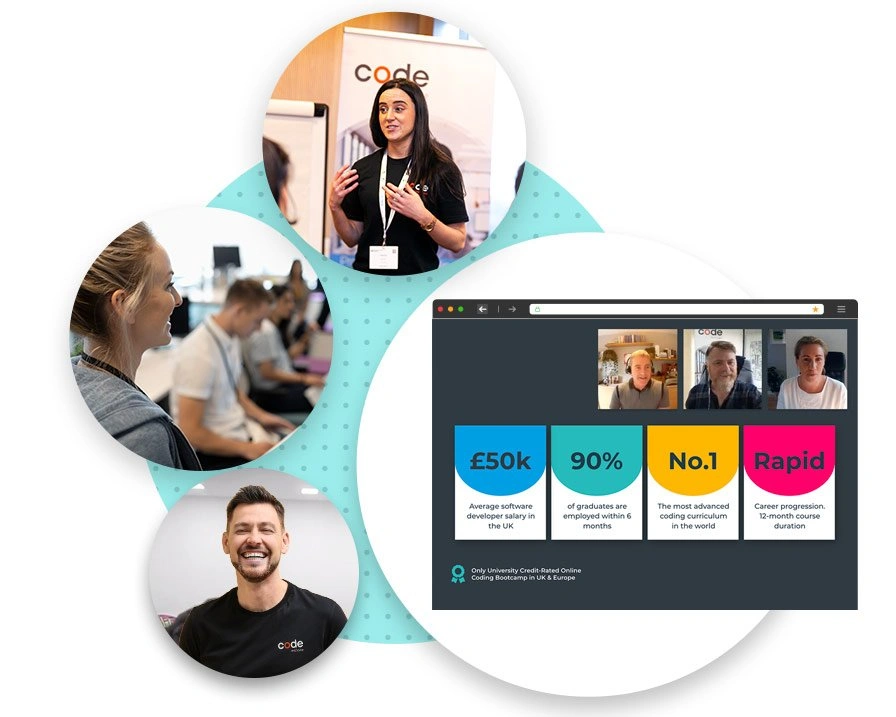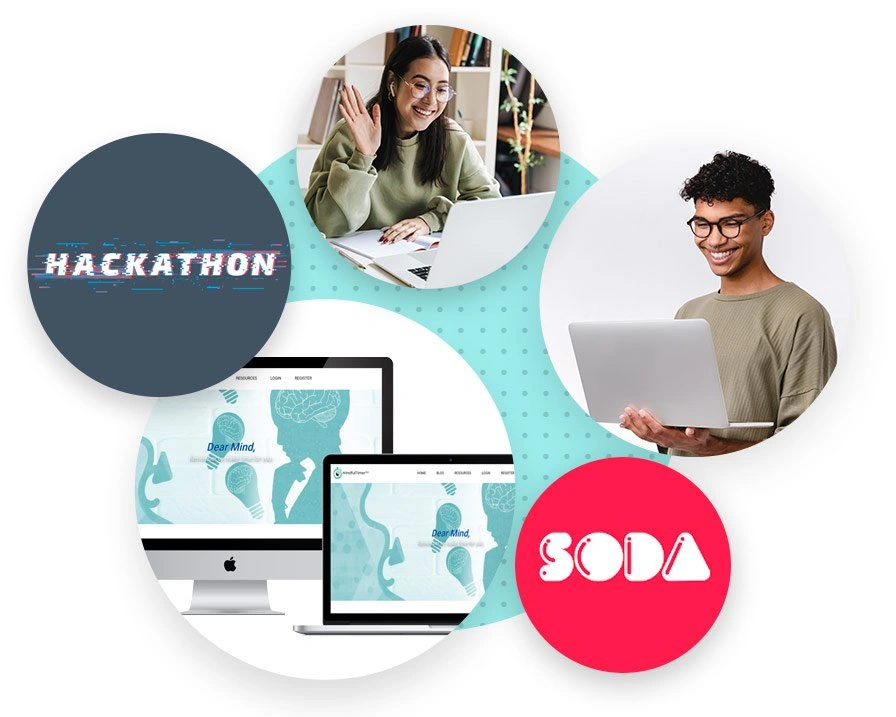 Hackathons
We partner with external businesses, government and charities to hack real world problems. Hackathons are real life simulations of working in tech. These events help you to expand your portfolio and showcase your abilities. See latest hackathons
Elevate
An exclusive ticket to Elevate our invite-only online career fair. This is a fantastic opportunity to build your profile, showcase your skills, attend seminars, get the inside track on hiring practice and meet employers in a relaxed atmosphere. With over 600 hiring partners attending – many of our alumni have met their career match at Elevate. Learn more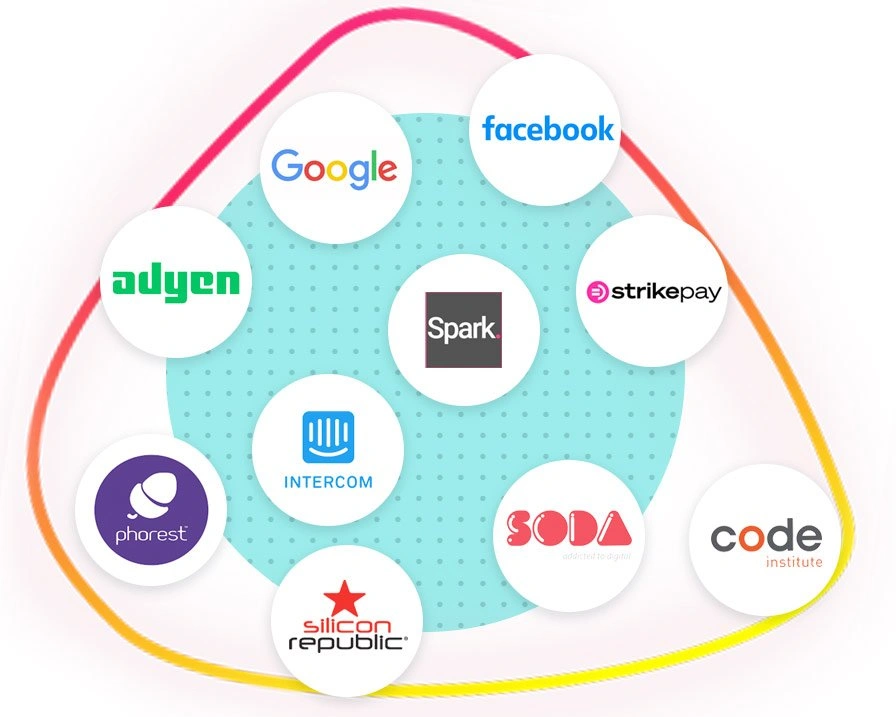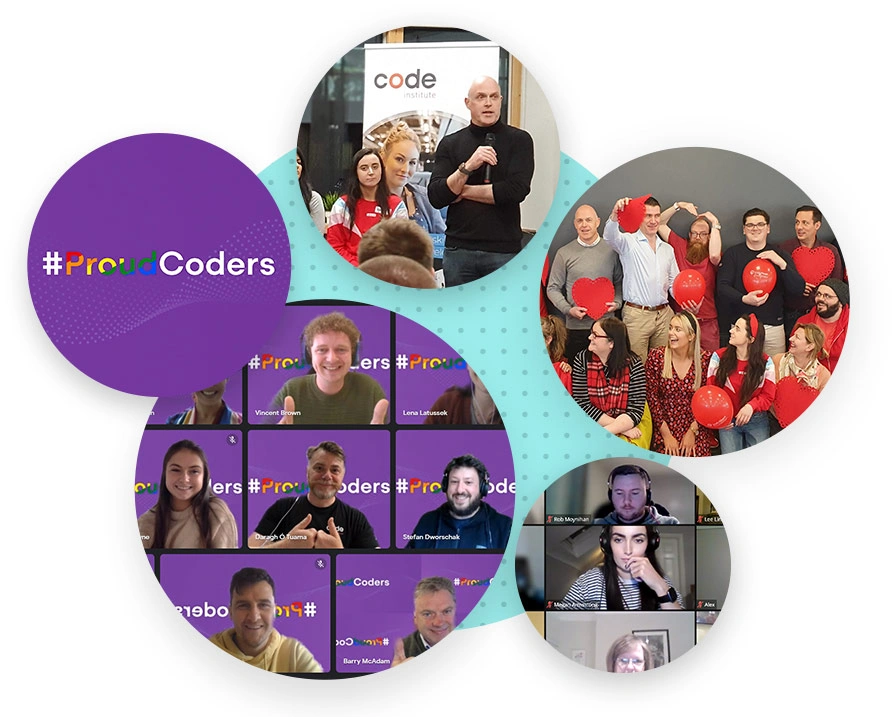 Community
Join our vibrant community of Code Institute learners and alumni around the world sharing advice, supporting each other and socialising at hackathons and events. Our community share and support each other to achieve their common goal – to change their career and become developers.
Laptops, Desktops & Accessories
Our partner, Dell Technologies, gives Code Institute students exclusive discounts on the best PCs, gaming gear and Alienware.